Asha Chennai
NEEDS YOUR HELP!
Asha Chennai has been supporting about 100 government schools in rural backward areas of Tamilnadu and recently also 6 schools in UP. Because of the economic downturn, two of our major corporate donors stopped their funding. We need to raise funds to continue our work.

Support Project Sangamam! Support Asha Chennai!
Note that Asha Chennai works on very low overheads and these overheads are entirely covered by Asha volunteers ourselves. Your entire donation minus the payment gateway charges will be used for our project expenses.
Donate to us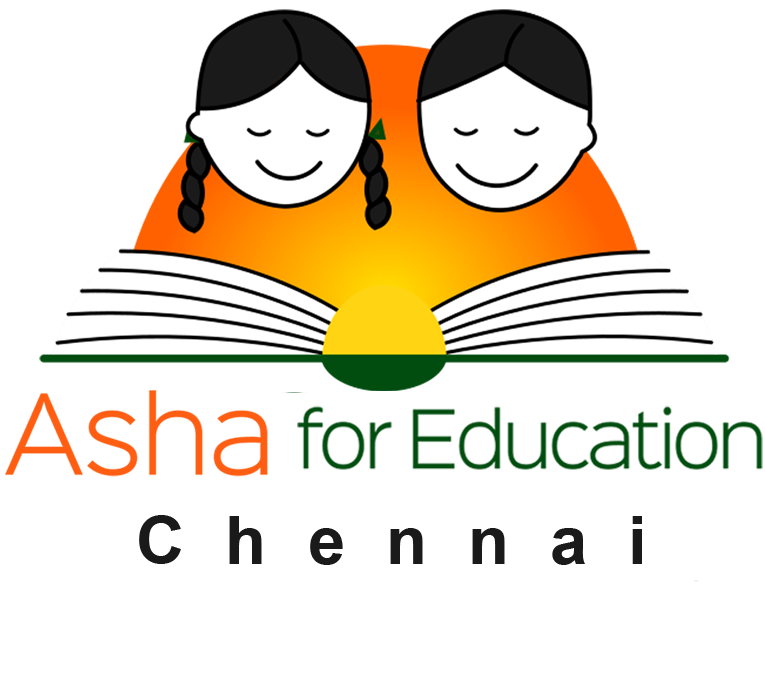 Our Support to
Government Schools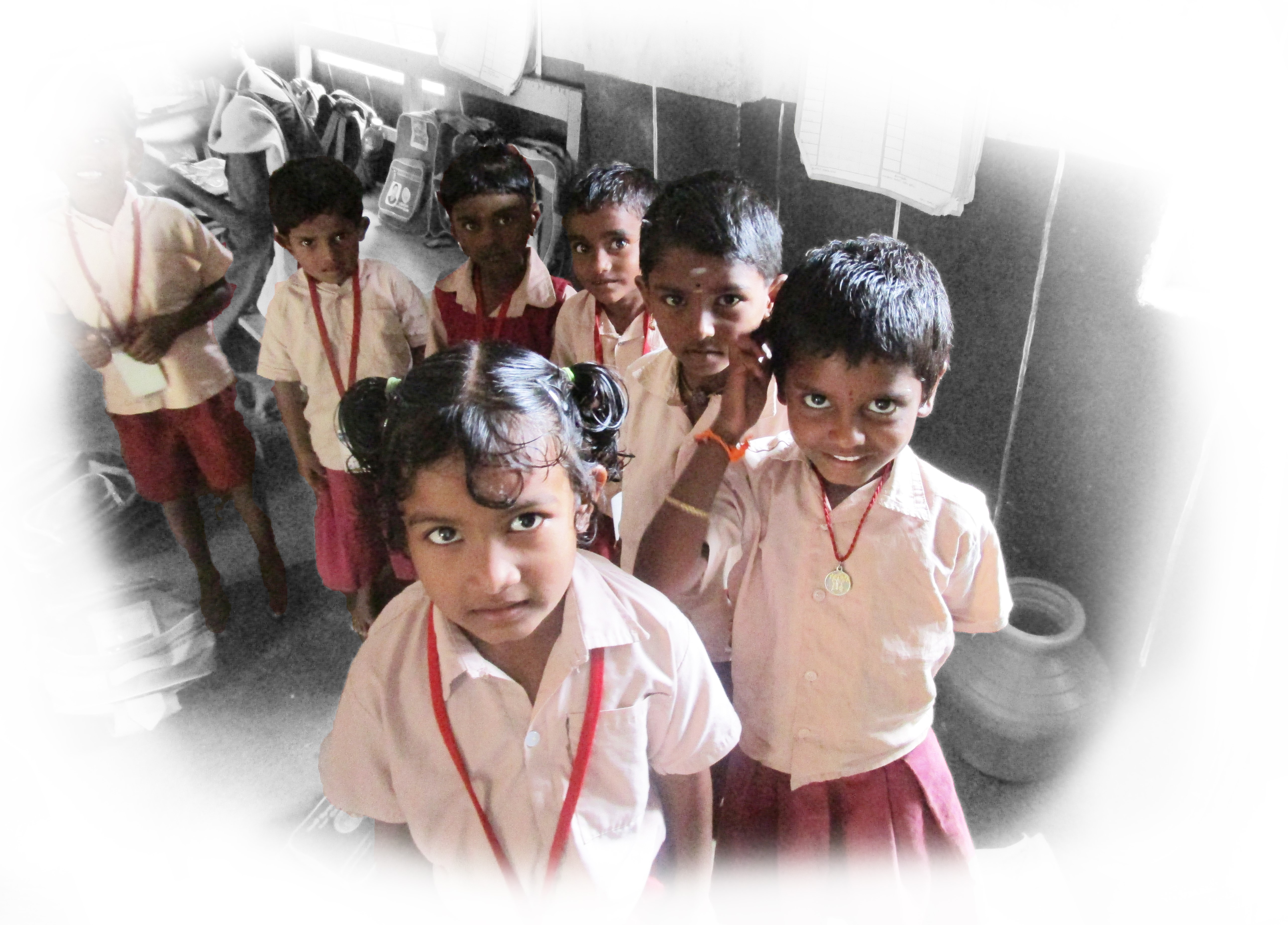 Provide teachers for schools with inadequate number of teachers.
Provide Computer teachers to all schools to teach digital literacy and programming.
Provide educational and sports materials to make for a rich educational environment.
Maintain their computers and assist in ensuring their civic infrastructure is good (to the extent we can).
Make for joyful learning by supporting school annual days.
Conduct assessments and analyse results to understand learning gaps etc.
Click here to learn more about our govt school support.
Education
IN THE TIMES OF COVID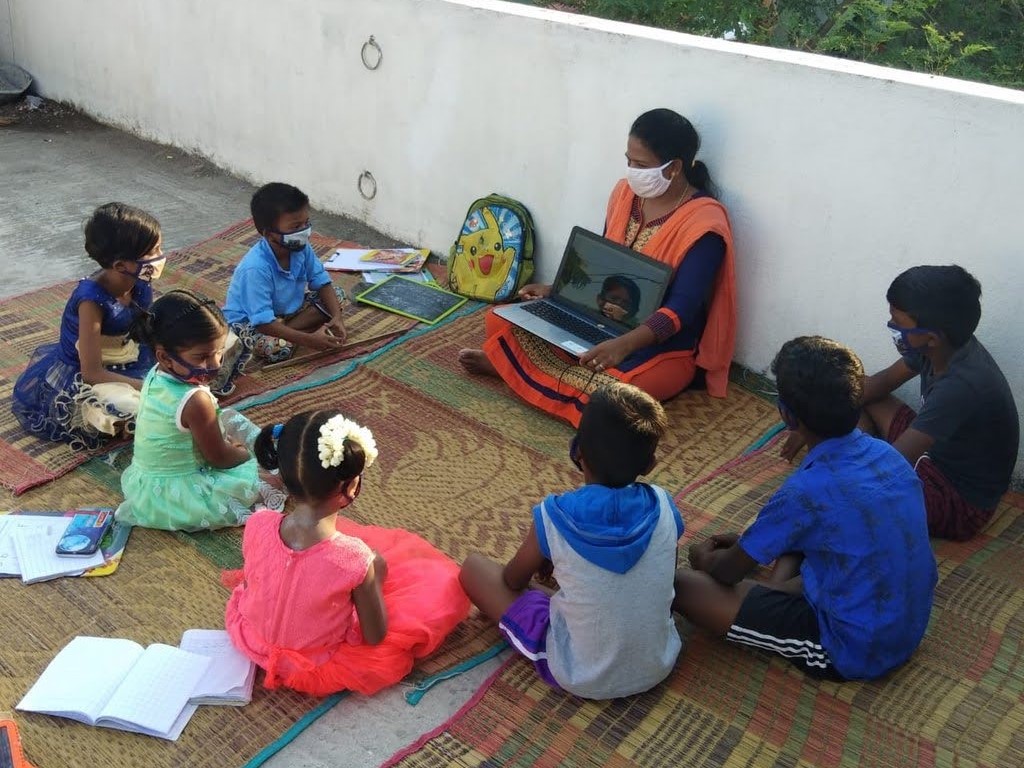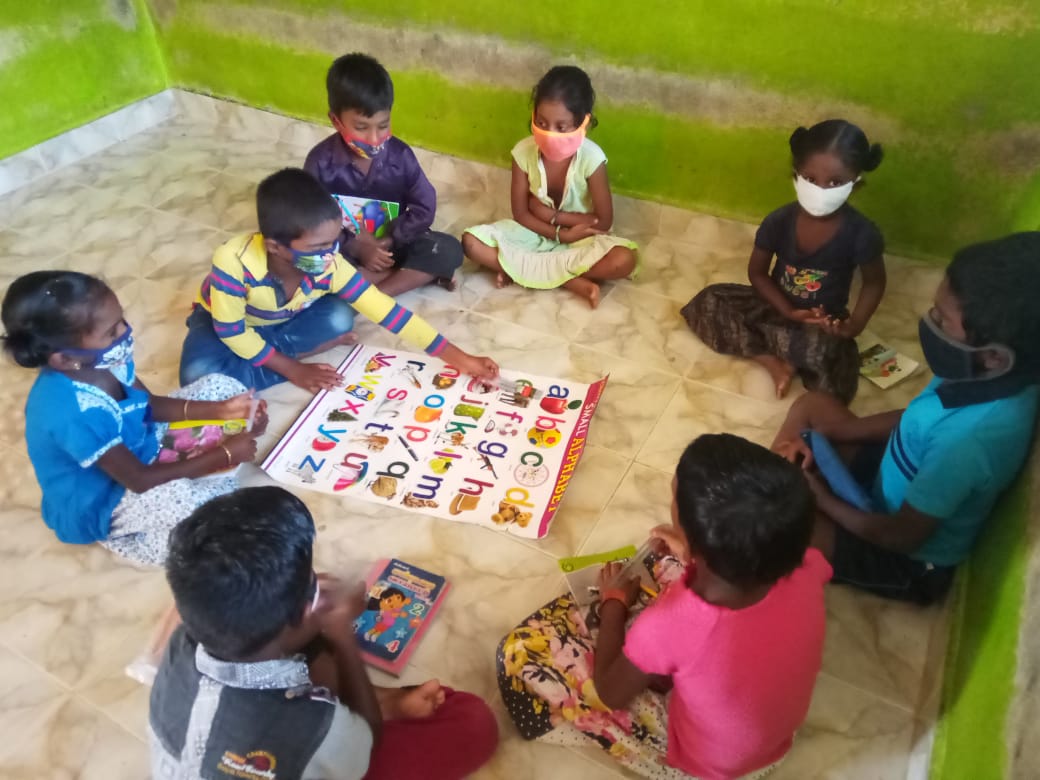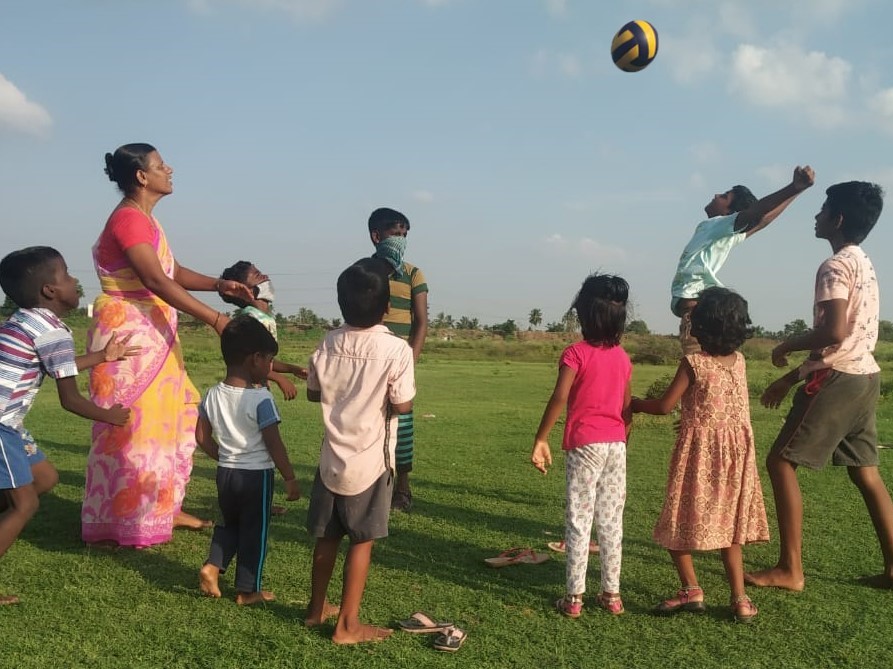 Asha Chennai has been running Mini-Schools at villages where we have a presence.
Safety is of paramount importance – hand-washing, wearing masks, well-ventilated space with less than 10 children are the norm.
Innovative curriculum to ensure continuity in education and also to enhance their conceptual understanding.
Physical activities like Yoga, science experiments, craft activities, book reading, Computer education.
Read our final report for 2020-2021 or the initial report for 2021-2022. Read an article in The Hindu about our mini-schools.
Supports 68 schools in rural areas of Thiruvallur District.
Nodal centre for developing our innovative Computer science curriculum and contents for our Asha Kanini platform.
Toilets have been renovated or rebuilt at 25 of the schools.
Libraries have been setup for the children at 30 schools.
800 children from 30 schools were taken for excursion as part of Joyful learning initiative last year.
Click here to learn more about Project Sangamam.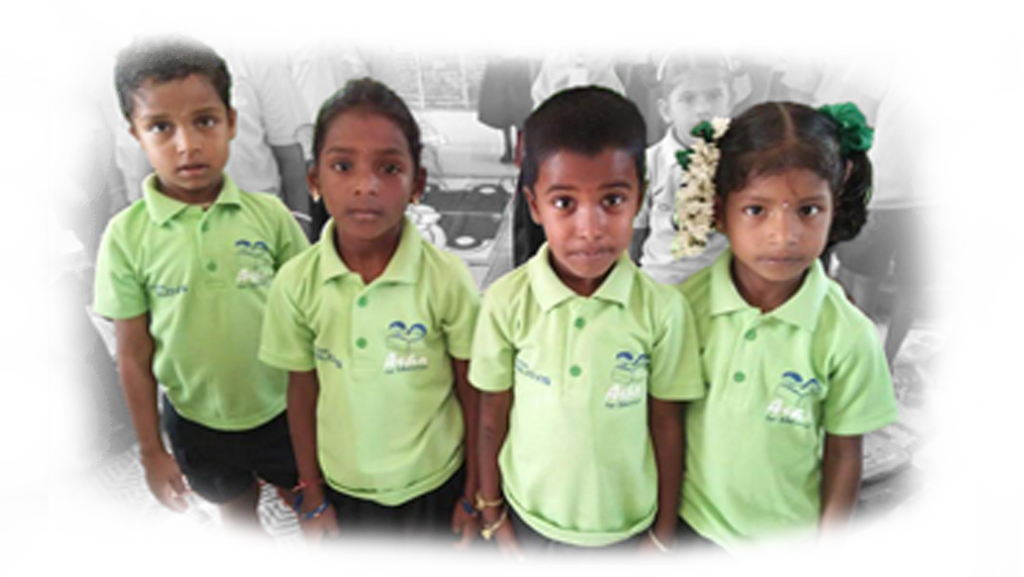 ASHA CHENNAI's
TECHNOLOGY AND EDUCATION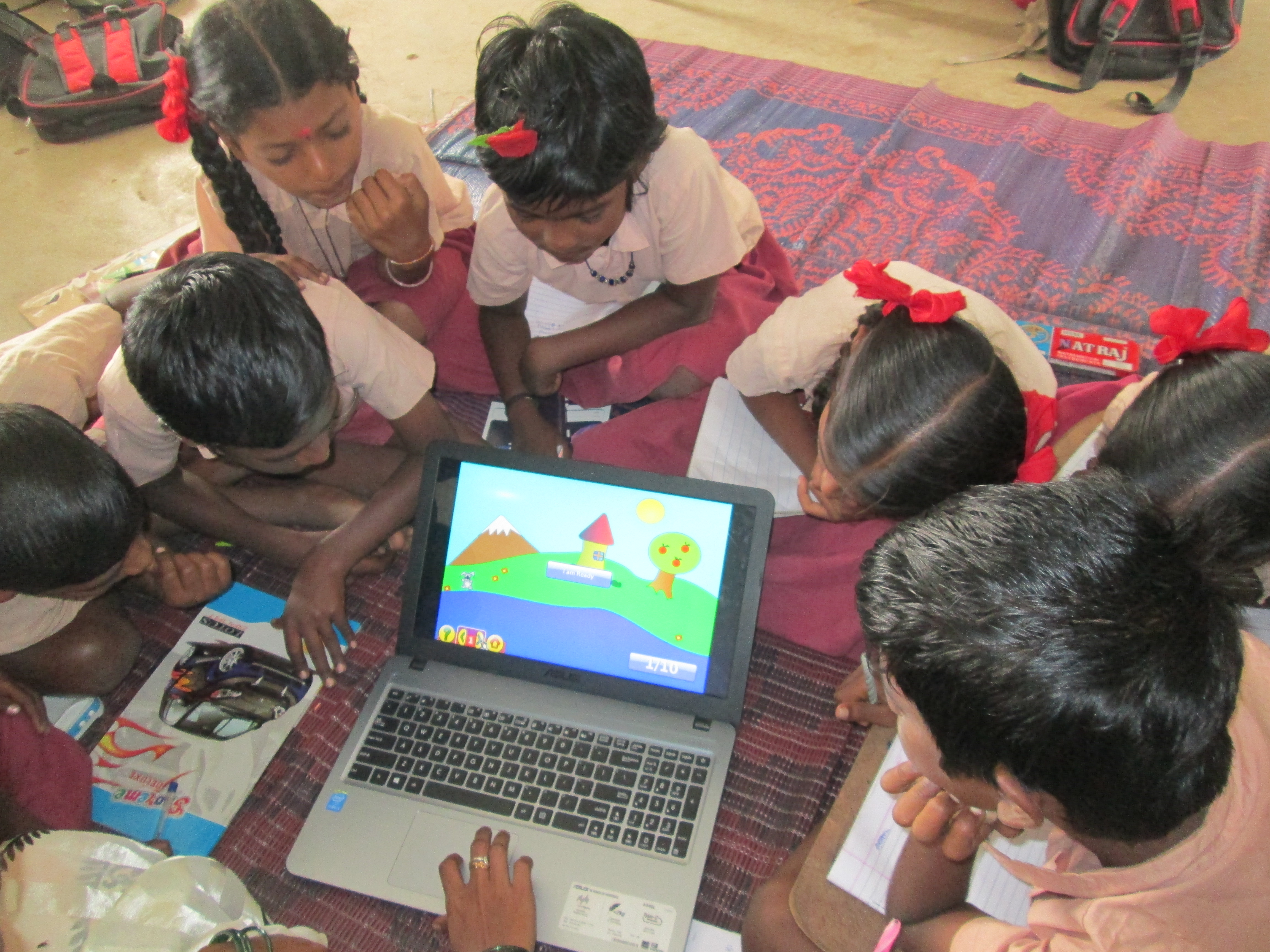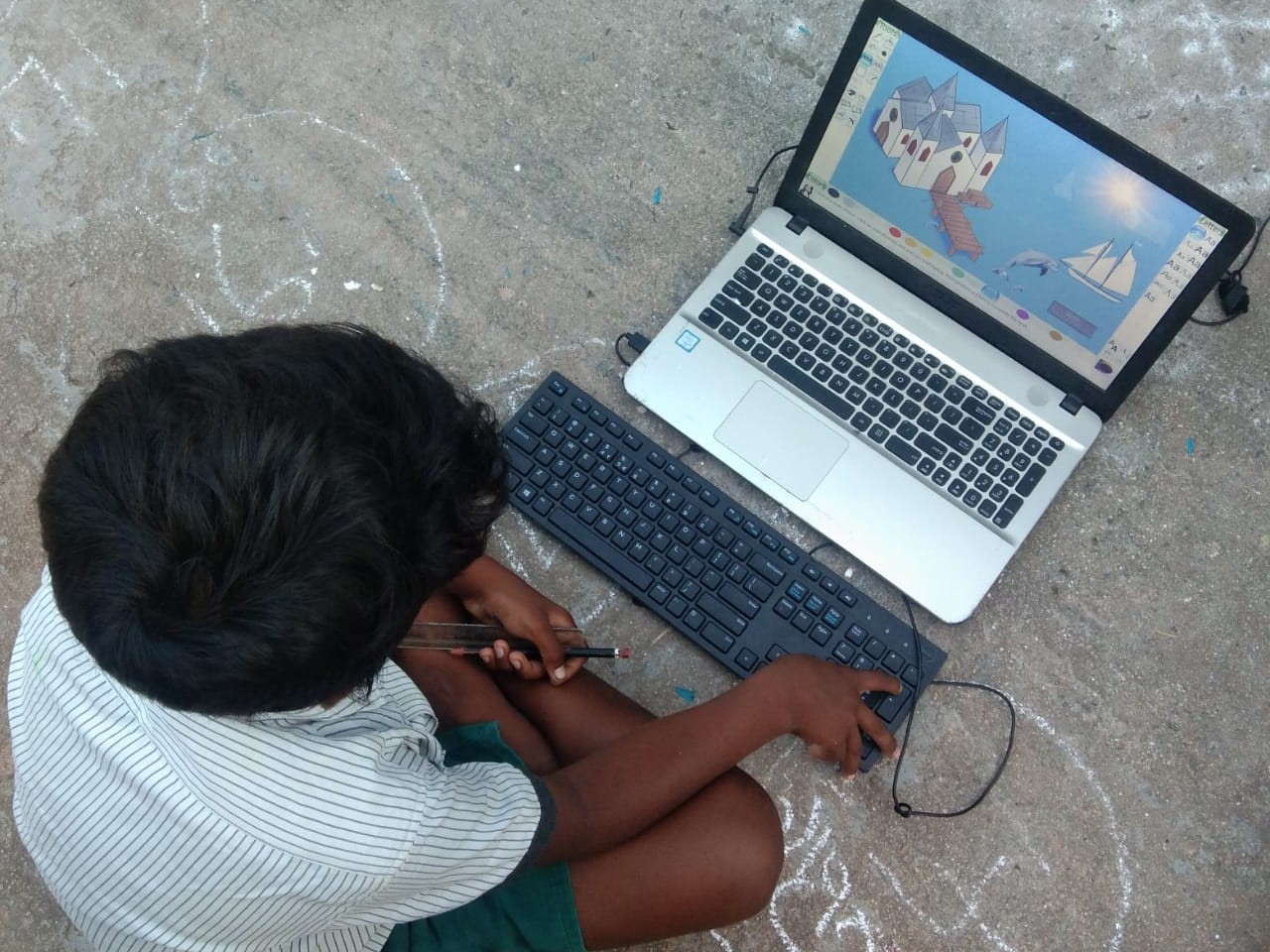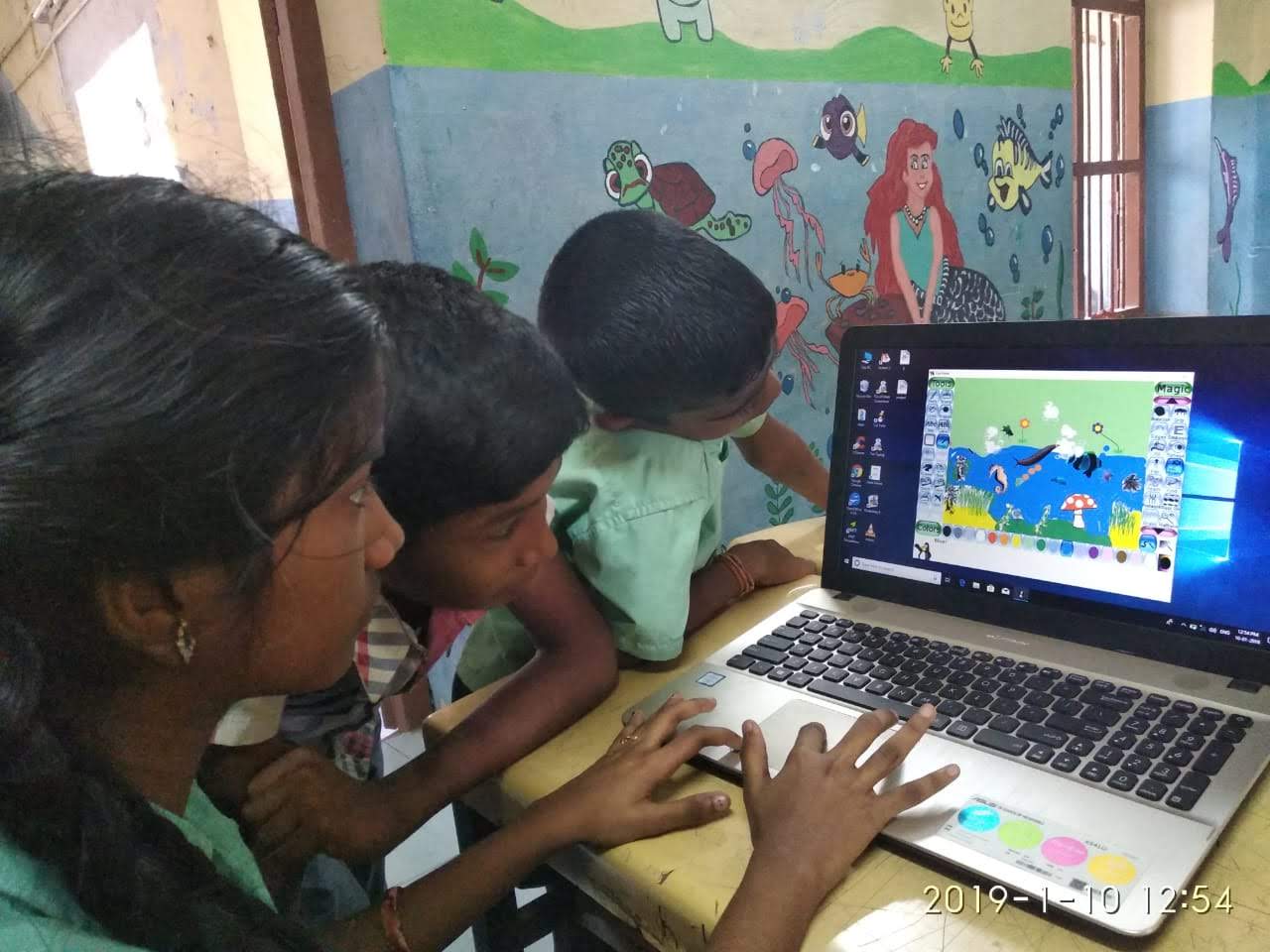 Asha Kanini – a platform for providing easy access to the best in class contents from private parties, the government and Asha itself.
CS Curriculum – An innovative way to teach digital literacy and programming even at poor rural schools with inadequate infrastructure. Measures against the curriculums followed in developed countries.
Effectively use technology for analysis of assessment results, training teachers etc.
Click here to learn more about Asha Chennai's Technology and Education efforts.